ISO Pros of Delaware Provides a Variety of Different Standards

IQC the ISO Pros of Delaware has a long list of services that it offers to its esteemed clients. Some of these standards are compulsory while the others are voluntary. It is wise to comply with all of them as long as they are applicable to your industry. Here is an overview of the additional ISO certifications that we offer to our esteemed customers;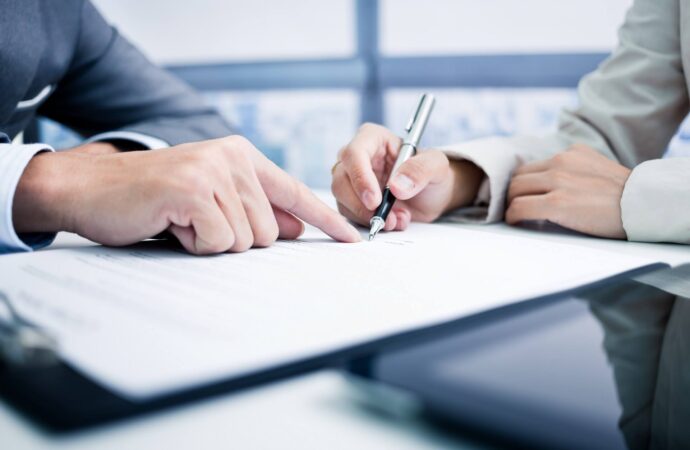 Aerospace AS9101
There are certain standards that those people who deal with aerospace products must comply with. Some of these requirements are stipulated in the AS9101 ISO standard. It is good for all the players in the industry to abide by this standard. You can get the best compliance with this standard from our professionals.
Aerospace AS9102
Most people who are operating in the aerospace industry find it hard to meet the AS9102 standards. However, you will discover that it is not as hard as you thought when you hire our consultants to help you with the implementation process. You will be able to get all the benefits that come with Aerospace AS9102 compliance.
Anti-Bribery ISO 37001
Bribery is something that each and every organization in the United States. ISO 37001 is a quality management system that will help you to deal with this vice. It is one of the standards that we help organizations throughout the region to implement in the best way possible.
Asset Management ISO 55001
This quality management system helps organizations in managing the lifecycle of their assets in a more efficient manner and hence it is a good objective to comply with,
Automotive Core Tools (APQP, AQP, PPAP, FMEA, SPC, MSA, R&M)
This quality management system is specially designed for the automotive industry. These core tools are of great importance to all companies that manufacture motor parts and accessories.
Body Armor BA 9000
The local, tribal, state, and federal, correction, and law enforcement agencies that deal with the assembly and construction of body armor specify this voluntary standard. The quality management system is good for all the players in this industry.
Counterfeits AS6081
As a manufacturer, you have to make sure that you are supplying the right quality products to your customers all the time. No one wants to become a victim of counterfeit products at any point. The best way to avoid such instances is to go for the AS6081 certification. 
Energy ISO 50001 and SEP
This facility-based and energy-efficient program leads to high-quality energy savings. It is one of the best ways to increase the reputation of your brand in the market. Our professionals will also help you to comply with this standard all the time.
Ethical Sourcing SQFI
Ethical sourcing is a voluntary supplement standard for those companies that have a commitment to ensure environmentally and socially responsible practices on food production. If you want to join this message, just become certified for ethical sourcing SQFI.
Facility Management ISO 41001
This is a great quality management tool for all the people who run manufacturing firms. With this in your workplace, you can be sure that the operations within your organization will be so smooth. Just get to us and you will really love what you will get.
Food Safety Modernization Act FDA FSMA
With this certification in place, you stand a high chance to increase your customer base. It shows that your processes have been proven to be safe. It significantly increases the level of confidence that customers have in your products. People want to make sure that the products that they are taking will not have any adverse effects on their health.
Food Safety ISO 22000
For food manufacturers in Delaware, it is recommended to comply with the Food and Safety ISO 22000. After all, how will your customers trust your products unless they can see them from the certification? The seal tells them that your systems have been tested to be safe and secure for the production of products that customers can take.
Forestry SFI ATFS (Sustainable Forestry)
Environmental conservation is something that both your consumers and regulators pay close attention to. No one wants to associate with a brand whose activities have adverse effects on the environment.
Gluten-Free Certification (GFC)
Those people who suffer from gluten conditions are expected to consume products that are gluten-free. The only way to certify that the products meet the above criteria is by looking for this accreditation. Our professionals can help your organization to get certified for GFC.
International Traffic in Arms Regulations, ITAR
ITAR is an International Traffic in Arms regulation for the U.S. which controls the sale, manufacture, and distribution of space-related and defense products and services. you cannot run a business in this industry unless you comply with the standard.
Laboratory Accreditation ISO 17025
If your laboratory has the ISO 17025 accreditation, it tells customers that the procedures that you use produce true and consistent results all the time. It is a great tool to help you build customer trust and hence the reputation of your brand.
Packaging ISO 15378
The packaging for medical devices should be done with a high level of care and this is why this standard was introduced in order to give guidance on the same. Any business that deals with these products have to comply with the standard by all means.
Responsible Care RC14001
RC14001 allows the leading manufacturers of chemical products in America to record high standards of health, environmental, security, and safety performance in order to generate high value for your business. You will get experts in our company to help you out with this compliance.  
Supply Chain ISO 28000
The supply chain has certain unique needs regardless of the industry in which you run your business in. Implementing this supply chain quality management system makes sure that everything is flowing smoothly at all points.
Telecommunications TL 9000
As the name suggests, TL 9000 is specially designed for the supply chain industry. It is good for all the players within this industry to comply with the standard. Compliance with this standard has immense benefits to your organization.
Telecommunications TL 9000
This standard is specially designed for the telecommunication industry together with its supply chain. It makes sure that everything within your organization is running smoothly. To get everything right, it is wise to consult ISO consultants.
Audit Management Systems ISO 19011
For the audit function to remain effective within your organization, it is wise to implement the audit management system (ISO 19011). If you need assistance with the same, all you need to do is reach out to us. We have a team of ISO experts that will take you through this process perfectly.
Outsourced Internal Auditing
There are so many benefits that come with outsourcing internal auditing services. You can be sure that you have the best experts working on your project. Besides, it leaves your employees with enough time to handle the other important functions within your organization.
Virtual Internal Audits
Most people in Delaware are going for virtual audits because they are faster and more effective. The process is carried out online hence helping you to save a lot of time and other resources. It is one of the services that you will get from our experts.
Second Party Audits
Second-party audits are good because they help you in making informed decisions. It is good to buy raw materials from manufacturers who comply with all the industry standards. Remember what you use in the production process also affects the quality of your goods and services. 
Supplier Audits
When looking for supplier audits, it is good to make sure that you are getting professionals who have a high level of integrity. Remember you need someone who will give you a true report of the operations of your suppliers. That is why it is recommended to use our professionals to carry out an in-depth review of your suppliers.
Supplier Evaluation
Most companies carry out supplier evaluations just to make sure that the projects that they are using are of the best quality. These independent reviews are normally carried out by professional auditors who examine the processes of your suppliers. 
Compliance Audits
The best way to make sure that you are complying with all the necessary regulatory requirements is by carrying out compliance audits. It is a sure way of making sure that by the time the main auditors are coming in, you are ready for the exercise. Our experts can help you to carry out this exercise in the best way possible.
Pre-assessment Audits
It is always good to outsource experts to carry out a pre-assessment audit before the main audit exercise. It is an excellent strategy to make sure that your efforts succeed. The best experts to help you with this kind of work come from IQC the ISO Pros of Delaware.
Documentation Audit/Desk Audit
Most organizations rely on documentation audits even though the process is labor-intensive. We have so many auditors who are highly knowledgeable to take you through this process. The amount that we charge for these services is also quite affordable. You can request for it or any other service that is listed on this page by directly getting in touch with us.
IQC The ISO Pros of Delaware can help you implement, train on, consult, and have your company and/or organization certified on the following ISO Certifications:
If you want to enjoy the above-listed benefits, contact IQC the ISO Pros of Delaware, now. Our services are accessible in all of the below-mentioned cities: